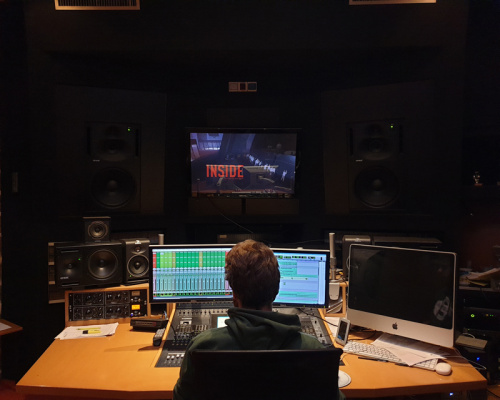 Audiovisual production
After its beginnings dedicated to sound, through
production
and
musical edition
, GORGONE quickly turned to the world of
audiovisual
in the broad sense. Over more than 30 years of experience, we have been
producing films, documentaries, film scores and credits, soundtracks and animated films
. To link all these achievements, a guiding thread: the attention paid to artistic and technical quality. Your desires and your objectives are at the center of our concerns, and our
expertise
will always be mobilized in order to best serve your project. With GORGONE Production, you choose a company that gives meaning to your ideas.
Today, according to your needs, we can produce your entire project, or play a co-producer role, focusing for example on soundtrack management in our
studios based in Lille
.
Authors, you have any original idea ?
Contact us !